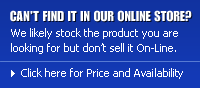 Square D
Molded Case Circuit Breakers (MCCB's)

Widest selection in the industry—from 15A through 6000A. Commonly used in UL 67 individual enclosures and panelboards and UL 891 switchboards, these circuit breakers include the industry's leading technology with a complete array of functions that enhance reliability. Features include:

Push-to-trip—allows for easily checking of all functions without the need for expensive test equipment
Permanent trip—integral to the MCCB and factory calibrated to industry standards
Trip-free mechanism—allows breaker to trip even with the handle locked or held in the ON position
Trip indication—operating handle snaps into center position providing easy identification

Thermal-Magnetic Molded Case Circuit Breakers
Includes unmatched choices of constructions, voltage, and ampere ratings.
Current Limiting Molded Case Circuit Breakers
Can be installed in Square D industrial enclosures, I-Line® panelboards and switchboards, and other approved equipment.
PowerPact® Molded Case Circuit Breakers
Lead the industry with proven, reliable protection and innovative design. They permit smaller footprint and higher density installations, and are available up to 2500A to meet a broad range of commercial and industrial applications.
Electronic Trip Molded Case Circuit Breakers
Combine sensitive measuring capabilities with sophisticated logic allowing circuit protection system customization. Electronic trip systems are based on true rms sensing, ideal for applications that include silicon-controlled rectifiers, adjustable frequency motor controls and load switching.
Merlin Gerin Molded Case Circuit Breakers
The innovative Compact® line from Merlin Gerin has been designed for customization by distributors and OEMs — the same 15A-600A accessories for all frame sizes for reduced inventory costs. No other competitor offers this level of performance on such a small frame.
Mag-Gard® Motor Circuit Protectors
Magnetic-only circuit breakers comply with NEC requirements for providing motor circuit protection when installed as part of a UL Listed combination controller having motor overload protection.
PowerLink® Remotely Operated Circuit Breakers
Remote ON/OFF operation of branch circuit loads from the convenience of a standard panel. Designed for installation in Square D Type NF lighting panelboards, these circuit breakers provide the same overcurrent protection as found in a standard circuit breaker.
No products have been assigned to this category.

Back