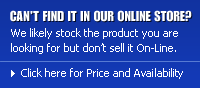 Reefer Plug Information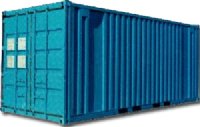 Beck Electric Supply has been helping to keep your produce and perishables nice and chilled for almost 40 years. Every refrigerated container that crosses the Pacific Ocean or sits in the container terminal must be kept energized in order to keep the reefer unit functioning. Beck Electric Supply has the deepest product line of any electrical supply house in the country. We have aligned ourselves and made inventory commitments to all the finest manufacturers of reefer plugs, connectors, receptacles and outlets. Our experience in this field is unmatched and you will be pleased with our technical expertise.


Our Shop Online web section enables you to buy similar products from a number of the manufacturers that we are proud to represent. Please call or e-mail if you do not see the product you are looking for and our sales staff will be happy to check our full inventory for you. We stock reefer plugs, connectors, receptacles and outlets in many different amperage ratings at each of our three West Coast facilities and can always fulfill your order.


Do you have a custom application or modification that needs special attention or design? Call us and we will be happy to help in the design of your particular requirement.


We also stock 8/4SO, 10/4SO and 11/4SO in black or yellow and can assemble reefer cord sets in any length to suit your need.



No products have been assigned to this category.

Back