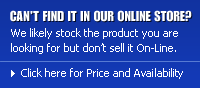 Hubbell Information

A lot of Hubbell IEC Pin and Sleeve plugs continue to be popular in the computer data processing world. They are watertight and extremely reliable in all scenarios. Hubbell has always been in the fore front of quality and reliability, certainly their Pin and Sleeve devices are no exception. Our Shop Online web section only has a few of the Hubbell plugs that we stock. Please call if you do not see the product you are looking for and our experienced sales staff will gladly check our full inventory and give you a very competitive price.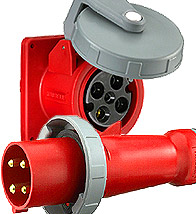 When selecting devices for tough and abusive locations look to Pin & Sleeve. When you need Pin and Sleeve, look to Hubbell. Go ahead and dish it out. Immerse it in water, grind it with dirt or put it to test on the longest cable runs. Run over it, bake it or freeze it, Hubbell can take it. All of the Pin and Sleeve devices Hubbell offers are designed to be safe, easy to use and reliable in any environment. Offering two different series, the IEC 60309 and Insulgrip products both have the features you need for the application you are wiring. Product line breadth and depth is nothing new for Hubbell, both series are available in a wide variety of ratings and styles. Need accessories such as boxes, hardware and replacement parts?â€Â¦we have them too.



IEC Devices
Every Hubbell non-metallic Pin and Sleeve product is designed to meet the International Standard IEC 60309-1 and IEC 60309-2. This device standard calls out singly rated, non-interchangeable configuration for every voltage and type of service throuought the world.



Insulgrip Devices
The interchangeable product line, INSULGRIP pin and sleeve features metallic where you want it and non-metallic where you need it. Two different grounding styles are available.
No products have been assigned to this category.

Back