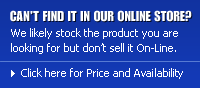 Vapor Tight / Vapor Proof / Waterproof

Cast bronze lighting fixtures have been the marine and shipboard standard for the better part of a century. The heavy wall cast bronze lighting fixtures that we sell are manufactured by Pauluhn Electric. Because of their experience and long history, Pauluhn Electric is the most highly regarded manufacturer of these particular fixtures. Many companies have tried to develop similar products made of composites and other less expensive materials. Some of these are good for certain applications, but non of them have survived the test of time in a corrosive salt air marine environment like cast bronze.
These units accept traditional incandescent or compact fluorescent lamps in a multitude of wattages. They are USCG, ABS, UL1570 and UL1571 approved.


Most of these lighting fixtures Include a bronze junction box, guard and glass globe. The first time you hold a bronze lighting fixture in your hand, it will be immediately clear that this is not your cut rate overseas piece of tin.
Many architects and lighting designers are using heavy duty bronze fixtures for exterior lighting applications. These fixtures add a very unique industrial look to any residence, business, warehouse, apartment or loft.
Beck Electric Supply's Shop Online web section only has a few of the cast bronze lighting fixtures that we stock. Please call if you do not see the product that you are looking for and our experienced sales staff will gladly check our full inventory and give you a very competitive price.