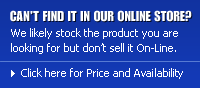 Enclosures
Beck Electric Supply has almost 30 years of experience in selling electrical enclosures. We are committed to selling Rittal/ Electromate (metal) and Stahlin (fiberglass) enclosure systems, which we believe are superior to the competition. These manufacturers use cutting edge technology including memory retaining continuous poured silicone door gasketing, encapsulated screws, and innovative colors like glacier/gray for enhanced aesthetic appeal.

Beck Electric Supply is pleased to stock many Rittal/Electromate and Stahlin enclosures for your convenience.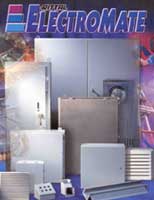 Rittal/Electromate manufactures a full line of enclosures including standard, modified and special enclosures that are competitively priced and precisely constructed. Electromate enclosures comply with most underwriter laboratories (UL) and Canadian Standards Association (CSA) specifications. Meets NEMA type 1, 3, 3R, 4, 4X or 12/13 requirements. Fabricated in carbon steel, stainless steel, and aluminum. Standard exterior paint finishes include a gray primer and ANSI-61 gray enamel. The interior of all enclosures is white enamel. Enclosures manufactured from type 304 stainless steel or aluminum are polished to a #3 finish over the entire exterior and the interior is a satin mill finish. All burn marks from the welding process are removed. Please specify type 316 stainless steel for extra corrosion protection. A staff of engineers and designers are equipped with the latest technology to enable Rittal/ Electromate to furnish enclosures with unique instrumentation cutouts, holes, and ventilation as well as special latching and mounting provisions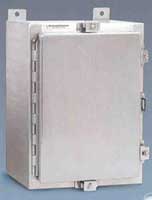 Stahlin fiberglass enclosures are suitable for general purpose applications where economical and maintenance free enclosures are desired. These compression molded enclosures are chemically resistant to a wide range of corrosive atmospheres. Under heat and extreme pressure, matched molds form the enclosure from fiberglass reinforced polyester resins producing an enclosure with a smooth surface, exceptional strength, and dimensional stability. There are no sharp edges, rough corners, or unsanded welds. With one piece molded construction the only gasketed joint is the cover. A continued memory retaining silicone gasket keeps the enclosure interior free from dust, oil, and moisture. The superior thermal insulation properties of fiberglass virtually eliminates problems caused by condensation. Stahlin enclosures are non conductive and will not support combustion. A wide variety of enclosure sizes and styles are available with several choices of latches and hinges. Standard Stahlin fiberglass enclosures are glacier gray in color. Custom colors are achieved by pigmenting the resin system with no painting required.
Push Button
Small Junction Enclosures
Raised Cover Junction Enclosures
Junction Enclosures – Flush Mounted Window UNHS, Gasketed Window Units
Special Junction Enclosures – Extra Deep, Extra Deep w/ window
OEM Enclosures
Control Enclosures Disconnect switches, combination starters, circuit breakers
Type 12, 3, 4X Series
Dual Access, Back Panels
No products have been assigned to this category.

Back