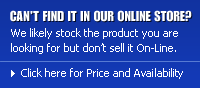 LED Retrofit = Savings

LED Retrofit = $avings

We recently converted the two 1000 watt Quartz / Halogen floodlights on the front of our Richmond California offices to 80 watt E-LED floodlights and the results are phenomenal. In addition to considerable energy savings, we no longer have maintenance issues and the light is amazing.  With an annual energy savings of

$322 per fixture, it is easy to show the benefits of making the switch.
| | | |
| --- | --- | --- |
| Original Wattage Per Fixture: | 1000 |   |
| New Wattage Per Fixture: | 80 |   |
| Savings Per Fixture: | 920 |   |
| Number of Fixtures Replaced: |  2 |   |
| Total Watts Saved: | 1840 | (1.84 KW) |
| Annual Hours Usage @ 8 Hours Per Night: | 2920 |   |
| Total Kilowatts Saved Per Year: |  5372 |   |
| Energy Cost Per Kilowatt: |  $.12 |   |
| Total Savings Per Year: |  $644.64 |   |
No products have been assigned to this category.

Back