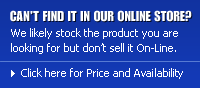 Tape

3M was instrumental in developing the first dependable, pressure-sensitive tape made of vinyl film that would have the required electrical, physical and chemical properties necessary for electrical applications. Beck Electric Supply has been stocking 3M tape products for nearly 30 years. We believe that the original is far superior to home club type brands that don't withstand the test of time.



Vinyl Electrical Tape
33+ Scotch Super Vinyl Electrical Tape Super 33+ electrical tape is a premium grade all weather vinyl electrical insulating tape. Super 33+ is conformable for cold weather application to 0 degrees fahrenheit (-18 degrees C) and is designed to perform in a continuous temperature environment up to 220 degrees fahrenheit (105 degrees C). An aggressive adhesive and elastic backing enables super 33+ to easily conform to irregular surfaces for moisture tight electrical and mechanical protection.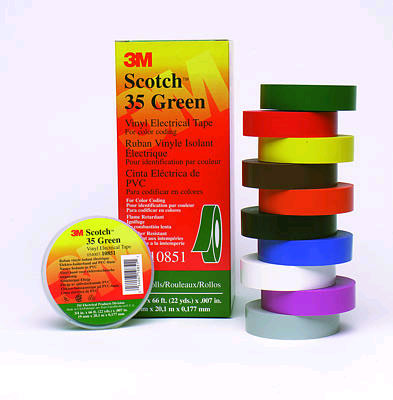 35 Scotch Vinyl Electrical Tape (blue, brown, gray, green, orange red, violet, white, yellow) Scotch 35 Vinyl Electrical coding tape is a premium grade electrical tape that stretches to conform to virtually any shape that requires color coded insulation. Scotch 35 is abrasion and weather resistant, with excellent mechanical and electrical insulation properties that wrap smoothly and hold tight over a wide range of temperatures.


70 Scotch 70 Self-Fusing Silicone Rubber Electrical Tape A high temperature, arc-and-track resistant tape composed of self- fusing, inorganic silicone rubber with an easy tear and easy strip liner.


77 Scotch 77 Fire Retardant Electrical ARC Proofing Tape ARC proofing tape is designed to protect all types of electronical cables where exposed to potential failures of other high voltage cables or exposed to other high energy cables. Its unique formulation expands in fire to form a thick char buildup between the flame and the cable.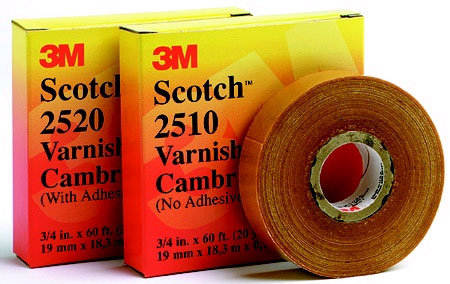 2510/2520 Scotch Insulating Varnished Cambric Tapes Bias cotton cambic fabric tapes oil primed and coated with high grade yellow electrical insulating varnish for quality electrical insulating. These tapes are temperature stable tape products allowing for clean reentry of electrical connections. Scotch 2510 has no adhesive and scotch 2520 has a natural rubber based adhesive.


Scotchfil Electrical Insulation Putty An electrical grade, rubber based, elastic-type putty in tape form. It can be wrapped, stretched, or molded around irregular shapes for quick, smooth insulation build-up. Use scotchfil to insulate connections up to 600 volts and to round out high voltage connections to gear, smooth bus bar irregularities, and have a moisture seal at ground wide exits in high voltage splices.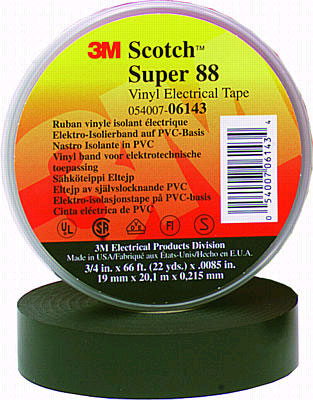 88 Scotch Super 88 Vinyl Electrical Tape Super 88 vinyl electrical tape is 8.5 mil heavy duty premium grade all-weather vinyl electrical insulating tape. Super 88 maintains conformability for cold weather applications.


Better Mechanical/ Abrasion Resistanc
Quicker Build-Up
22 Scotch 22 Vinyl Insulation Tape Scotch 22 vinyl insulation tape is one of 3M's thickest (10 mil) tape. It is designed for insulation applications that require greater mechanical strength and abrasion resistance. Scotch 22 seals in all kinds of weather and provides moisture tight electrical and mechanical protection with fewer wraps than thinner tapes.


Insulating and Splicing Tape
130C Scotch 130C Linerless Rubber Splicing Tape Highly conformable, linerless ethylene propylene rubber (epr), high voltage insulating tape that provides excellent thermal dissipation of splice heat. Scotch 130C provides immediate moisture seal and void free buildups. Scotch 130C is rated up to 194 degrees fahrenheit (90 degrees C) continuous operating temperatures and short term 266 degrees fahrenheit (130 degrees C) overload service.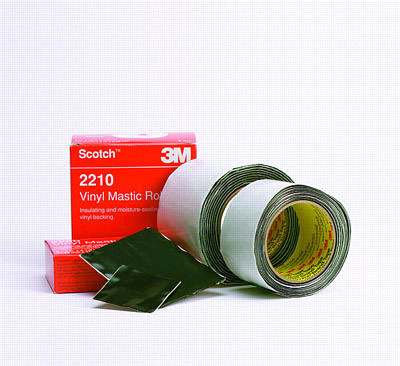 23 Scotch 23 Electrical Tape Highly conformable, rubber based (EPR), high insulation voltage, scotch 23 has a "snakeskin" liner that is easily removed as the tape is applied.


2200/2210 Scotch Vinyl Mastic Pads and Roll Self fusing, rubber based insulating compounds laminated to a flexible, all weather grade PVC backing. Both rolls and pads are resistant to abrasion, moisture, alkalis, acid, copper corrosion, U.V. and varying weather conditions.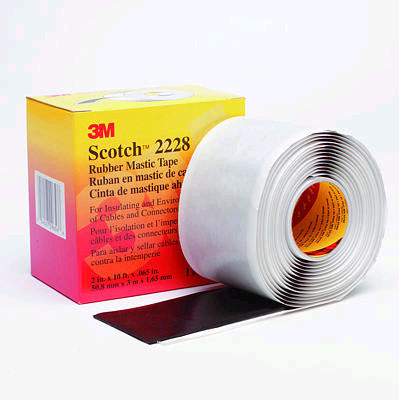 2228 Scotch Rubber Mastic Tape A conformable, self fusing rubber electrical insulating and sealing tape. Scotch 228 electrical tape consists of ethylene propylene rubber (EPR) backing coated with a strong, temperature stable mastic adhesive.


Splices
3M splice solutions can help you reduce the time, labor and cost involved in a variety of electrical cable splicing applications. The 3M product line covers splicing needs from 1KU to 35KU applications. You can be assured of dependable performance, stability and long life with every splice you make.


2237 Portable Splice Kit For 10/4 Cable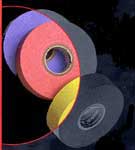 2238 Portable Splice Kit for 8/4 Cable


Cold shrink splices 1KV-25KV
Molded Rubber Splices 15KV-35KV
Modular
PILC
Resin
Tape Splices
No products have been assigned to this category.

Back