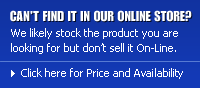 Heating Products
Chromalox has pioneered new ways to efficiently apply electrical heat to air, gas, liquid and solids. Chromalox makes more kinds of heating elements, sensors and controls, for more kinds of processes, and for more industries, than anyone in the world. This expanse of products means more solutions for any given heating problem. With over 50,000 Chromalox products in stock at the factory, any application need can be met.

Component Heaters Tubular


Strip & Ring
Band & Nozzle
Cartridge
Flexible

Immersion Heaters


Screw Plug
Flanged
Over - The Side

Circulation Heaters


Clean Water
Oil
Steam, Air, Gas
Corrosive Solution & Gas

Heat Tracing Products


Self Regulating
Constant Wattage
Mineral Insulated
Freeze Protection
Accessories & Controls
Electronic Controls
Control Panels

Process Air & Radiant Heaters


Fintube
Finstrip
Air Duct
Metal Sheath Radiant
Quartz
Wide Area
Ceramic

Comfort Air Radiant Heaters


Forced Air (Blower)
Convection
Radiant

Packaged Systems


Heat Transfer & Vaporized
Large Tank & Open Coil
Boilers

Control Products


Single Channel Controls
Multi-Loop Controllers
SCR Power Control Systems
Electromechanical Controls
Thermostats
System Peripheral Instruments
Sensors

CCI Thermal Technologies Inc. is a leader in heating and filtration solutions. We engineer and manufacture a wide array of heating and filtration products for industrial, commercial and hazardous area applications throughout the world. The diversity of our seven brands – Cata-Dyne, Ruffneck, Caloritech, Fastrax, 3L Filters, Norseman and DriQuik - represents the broadest based industry expertise, and the range of our technologies enables their application in virtually any environment.
No products have been assigned to this category.

Back