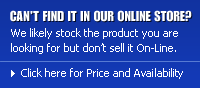 ABB
ABB Safety switches provide the right solution in the power range 7.5...800 kW/690V, AC 23A.

Plastic enclosed, 3, 4 and 6-pole
Steel sheet enclosed, 3, 4 and 6-pole
Stainless steel sheet enclosed, 3, 4 and 6-pole
Steel sheet enclosed safety switches with capacitor for power factor correction, 3-pole
Emc-safety switches

Enclosed Switches & Fusegear

The ABB enclosed switches are suitable for power distribution in factories and buildings, as local motor isolators and as main switches. Each incoming supply shall be provided with a hand-operated main switch-disconnector according to the Machine Directive EN 60204 and isolate reliably the electrical equipment from the supply. To meet these requirements the enclosures have handles possible to lock with padlocks in OFF position. The indication of the handle is always reliable, even if the contacts are welded, and the cover cannot be opened in ON position.

The wide ranges of switch-disconnectors, switch fuses, cam switches and safety switches are available in plastic, steel sheet and aluminium alloy enclosures from 16 to 1000 Amp.

Switch-Disconnectors - SwitchLine

The switch-disconnentor is largely used as the main switch in low voltage switchgears for distribution of power, starting and stopping motors and isolating loads during maintenance.

They are also enclosed in metal or plastic boxes as safety switches to ensure that accidental start of machines is prevented.

The range from 16 to 160 Amp are either base plate or door mounted by snap-on or screw fitting. Front operated 3-, 4-, 6-, 8-pole and change over types are available as standard.

From 200 up to 3150 Amp the switch-disconnectors, also called load break switches, are designed as pole modules and they are available as 1- to 4-pole versions, front or side operated and change over switches.
No products have been assigned to this category.

Back