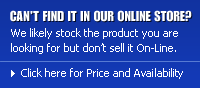 Ward Leonard

Ward Leonard and General Electric style contactors provide the starting and speed-control functions for common 460V, 3phase and 60 Hz motor applications such as air compressors, vent fans, lubricating pumps and winches. Contactor ratings range from NEMA size 0 through 7 and the accompanying enclosures range from small, wall-mounted units through to 7 ft. high floor-mounted units. As an added benefit, our N300 relay can be linked to on-board computer systems for communication and control.
Ward Leonard contactors are used for hundreds of applications from simple heater controllers to highly complex circuitry. Our equipment is also supplied to original equipment manufacturers (OEM's), such as fire pump manufacturers that supply equipment to the Navy.

In addition to starters for surface ships, Ward Leonard supports submarine programs that have stringent structure-borne noise requirements. A stainless steel option is also available for applications such as minesweepers in which magnetic permeability is critical.
Contactors
Series 4691 A.C. Magnetic Contactors, both standard and low noise types, are available in Sizes 0-6. Used for motor starting, lamp switching, and heater controls. The 4691 Series meets all applicable military specifications. Contactors are solenoid operated featuring totally enclosed double break alloy contacts, accessible line, load, and coil terminals and continuous duty operating coils. Contactor parts are compactly arranged on a steel base plate.
Controls
Ward Leonard is the only electric motor manufacturer that provides end-to-end power solutions that integrate motors with the customized control systems needed to maximize their performance. Ward Leonard provides Ward Leonard and General Electric style naval control panels or a combination of the two depending on your requirements.
No products have been assigned to this category.

Back