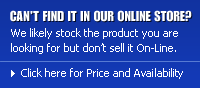 Cutler Hammer







Heavy Duty Safety Switches
Heavy duty safety switches are used in heavy commercial and industrial applications where reliable performance and service continuity are critical. Rated 30 through 1200 amperes with a visible double break rotary blade mechanism. Includes fusible, non-fusible, 6-pole Motor Switches, Enviroline (harsh environment) and Mill Duty switches.



General Duty Safety Switches
General duty safety switches are used in residential and commercial applications. Suitable for light duty motor circuits and service entrance applications. Includes fusible and non-fusible switches.



Double Throw Safety Switches
The double throw safety switch is used in general duty and heavy duty applications. Both the general duty double throw and the heavy duty double throw safety switches are suitable for service entrance use with a neutral kit installed, fused or un-fused.



Auxiliary Power Heavy-Duty Safety Switches
Industry-leading value creation is the driving force behind Eaton's new Cutler-Hammer Auxiliary Power Heavy-Duty Safety Switch. This new switch gives the contractor an alternative to running a separate 120 volt circuit to the rooftop or other locations where a receptacle outlet is required.



Elevator Control Switch
Designing, building and inspecting shunt trip disconnect capabilities into elevator power systems can be complex enough. Factor in the need for compliance with the NEC®, ANSI/ASME A17.1 and NFPA 72 and it can be downright confusing. Now there's a simple and economical solution that comes in one easy-to-install package. The Elevator Control Switch from Eaton Corporation.



Accessories/Renewal Parts Safety Switches
Cutler-Hammer safety switches have a wide array of field mountable accessory and renewal parts kits. All of the accessories can be factory installed at our unique Safety Switch Flex Center.
No products have been assigned to this category.

Back