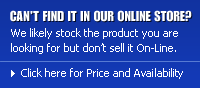 TMEIC / GE Information

In today's global economy, the reliability and performance of container handling cranes is vital to keep things moving. The Material Handling team at TM GE has the technology and process know-how to help ports achieve and exceed their goals.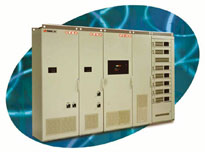 With over 2,200 Maxspeed® AC and DC Digital Crane Control Systems installed worldwide, and our continuous investment in technological advances for the industry, we are able to offer complete solutions from basic crane control systems to advanced automation, power system studies to collision protection, chassis alignment systems to automatic steering, and crane management systems to power factor regulation. Whether you need control and automation systems for dockside cranes or yard cranes, TM GE has the solution for you.


GE's globally recognized engineering team, combined with GE's products that are manufactured under the world's highest quality standards, guarantees the performance and reliability of the crane operation even for the most demanding ports in the world. With TM GE you can be completely dedicated to doing your business because we know how to do ours.


Please call us or email us, using the Material Handling contact information below for a no-obligation review of your application. We will respond quickly to your inquiry.



No products have been assigned to this category.

Back