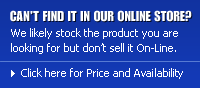 Hubbell (Ordering Information)


Hubbell Pin and Sleeve
Watertight Devices


Features and Benefits


Watertight neoprene sealing glands-
provide a reliable seal at the cable entry point.
Staggered contacts-
oversized ground makes first contact. Neutral makes second Phase contacts make third
.


Self adjusting contacts-
Beryllium copper insert spring assure constant contact pressure.
Insulated non-metallic housing-
Super tough, non-conductive and abuse resistant for heavy duty industrial environments.
Box terminals-
Permit higher clamping pressure on conductors.
Heavy duty cable grips-
Grips cable limiting strain on terminations.
Shrouding-
Pins are recessed for protection against abuse.
Solid pins-
Dependable solid brass for longer life and reliable electrical contact.
IP67

Watertight

Devices

Back

Boxes




Replacement

Interior Kits

Amps

Poles
and
Wires

Voltage

Receptacle

Plug

Connector

Inlet

Nonmetallic

Metallic

Conn.
Recep.

Plugs
Inlet

16

2P3W

100-130

HBL316R4W

HBL316P4W

HBL316C4W

HBL316B4W1

BB2030N

BB201W




BB301W

IN320BF

IN320BM

2P3W

220-240

HBL316R6W

HBL316P6W

HBL316C6W

HBL316B6W

BB2060N

BB201W




BB301W

IN320BF

IN320BM

3P4W

380-415

HBL416R6W

HBL416P6W

HBL416C6W

HBL416B6W

BB2030N

BB201W




BB301W

IN320BF

IN320BM

4P5W

220/380
240/415

HBL516R6W

HBL516P6W

HBL516C6W

HBL516B6W

BB2030N

BB201W




BB301W

IN520EF*

IN520EM

20

2P3W

125

HBL320R4W

HBL320P4W

HBL320C4A

HBL320B4W

BB2030N

BB201W




BB301W

IN320AF

IN320AN

2P3W

250

HBL320R6W

HBL320P6W

HBL320C6W

HBL320B6W

BB2030N

BB201W




BB301W

IN320BF

IN320BM

2P3W

480

HBL320R7W

HBL320P7W

HBL320C7W

HBL320B7W

BB2030N

BB201W




BB301W

IN320BF

IN320BM

3P4W

125/250

HBL420R12W

HBL420P12W

HBL420C12W

HBL420B12W

BB2030N

BB201W




BB301W

IN420CF

IN420CM

3P4W

3Phase250

HBL420R9W

HBL420P9W

HBL420C9W

HBL420B9W

BB2030N

BB201W




BB301W

IN420DF

IN420DM

3P4W

3Phase480

HBL420R7W

HBL420P7W

HBL420C7W

HBL420B7W

BB2030N

BB201W




BB301W

IN420DF

IN420DM

3P4W

3Phase600

HBL420R5W

HBL420P5W

HBL420C5W

HBL420B5W

BB2030N

BB201W




BB301W

IN420DF

IN420DM

4P5W

3PhaseY120/208

HBL520R9W

HBL520P9W

HBL520C9W

HBL520B9W

BB2030N

BB201W




BB301W

IN520EF*

IN520EM

4P5W

3PhaseY277/480

HBL520R7W

HBL520P7W

HBL520C7W

HBL520B7W

BB2030N

BB201W




BB301W

IN520EF*

IN520EM

4P5W

3PhaseY347/600

HBL520R5W

HBL520P5W

HBL520C5W

HBL520B5W

BB2030N

BB201W




BB301W

IN520EF*

IN520EM

30

2P3W

125

HBL330R4W

HBL330P4W

HBL330C4W

HBL330B4W

BB2030N

BB201W




BB301W

IN330AF

IN330AM

2P3W

250

HBL330R6W

HBL330P6W

HBL330C6W

HBL330B6W

BB2030N

BB201W




BB301W

IN330BF

IN330BM

2P3W

480

HBL330R7W

HBL330P7W

HBL330C7W

HBL330B7W

BB2030N

BB201W




BB301W

IN330BF

IN330BM

3P4W

125/250

HBL430R12W

HBL430P12W

HBL430C12W

HBL430B12W

BB2030N

BB201W




BB301W

IN430CF

IN430CM

3P4W

3Phase250

HBL430R9W

HBL430P9W

HBL430C9W

HBL430B9W

BB2030N

BB201W




BB301W

IN430DF

IN430DM

3P4W

3Phase480

HBL430R7W

HBL430P7W

HBL430C7W

HBL430B7W

BB2030N

BB201W




BB301W

IN430DF

IN430DM

3P4W

3Phase600

HBL430R5W

HBL430P5W

HBL430C5W

HBL430B5W

BB2030N

BB201W




BB301W

IN430DF

IN430DM

4P5W

3PhaseY120/208

HBL530R9W

HBL530P9W

HBL530C9W

HBL530B5W

BB2030N

BB201W




BB301W

IN530EF

IN530EM

4P5W

3PhaseY277/480

HBL530R7W

HBL530P7W

HBL530C7W

HBL530B7W

BB2030N

BB201W




BB301W

IN530EF

IN530EM

4P5W

3PhaseY347/600

HBL530R5W

HBL530P5W

HBL530C5W

HBL530B5W

BB2030N

BB201W




BB301W

IN530EF

IN530EM

32

2P3W

100-130

HBL332R4W*

HBL332P4W*

HBL332C4W*

HBL332B4W*

BB2030N

BB201W




BB301W

IN330BF

IN330BM

2P3W

220-240

HBL332R6W

HBL332P6W

HBL332C6W

HBL332B6W

BB2030N

BB201W




BB301W

IN330BF

IN330BM

3P4W

380-415

HBL432R6W

HBL432P6W

HBL432C6W

HBL432B6W

BB2030N

BB201W




BB301W

IN430DF

IN430DM

3P4W

380V 50Hz
440V 60Hz

HBL432R3W

HBL432P6W

HBL432C3W

-

BB2030N

BB201W
BB301W

IN430DF

IN430DM

4P5W

220/380
240/415

HBL532R6W

HBL532P6W

HBL532C6W

HBL532B6W

BB2030N

BB201W
BB301W

IN530EF

IN530EM

60

2P3W

125

HBL360R4W

HBL360P4W

HBL360C4W

HBL360B4W

BB60N

BB601W
BB602W

IN360AF

IN360AM

2P3W

250

HBL360R6W

HBL360P6W

HBL360C6W

HBL360B6W

BB60N

BB601W
BB602W

IN360BF

IN360BM*

2P3W

480

HBL360R7W

HBL360P7W

HBL360C7W

HBL360B7W

BB60N

BB601W
BB602W

IN360BF

IN360BM*

3P4W

125/250

HBL460R12W

HBL460P12W

HBL460C12W

HBL460B12W

BB60N

BB601W
BB602W

IN460CF

IN460CM

3P4W

3Phase250

HBL460R9W

HBL460P9W

HBL460C9W

HBL460B9W

BB60N

BB601W
BB602W

IN460DF

IN460DM

3P4W

3Phase480

HBL460R7W

HBL460P7W

HBL460C7W

HBL460B7W

BB60N

BB601W
BB602W

IN460DF

IN460DM

3P4W

3Phase600

HBL460R5W

HBL460P5W

HBL460C5W

HBL460B5W

BB60N

BB601W
BB602W

IN460DF

IN460DM

4P5W

3PhaseY120/208

HBL560R9W

HBL560P9W

HBL560C9W

HBL560B9W

BB60N

BB601W
BB602W

IN560EF

IN560EM*

4P5W

3PhaseY277/480

HBL560R7W

HBL560P7W

HBL560C7W

HBL560B7W

BB60N

BB601W
BB602W

IN560EF

IN560EM*

4P5W

3PhaseY347/600

HBL560R5W

HBL560P5W

HBL560C5W

HBL560B5W

BB60N

BB601W
BB602W

IN560EF

IN560EM*

63

2P23W

220-240

HBL363R6W

HBL363P6W

HBL363C6W

HBL363B6W

BB60N

BB601W
BB602W

IN360BFS

IN360BMS*

3P4W

380-415

HBL463R6W

HBL463P6W

HBL463C6W

HBL463B6W

BB60N

BB601W
BB602W

IN460DFS

IN460DMS

4P5W

220/380
240/415

HBL563R6W

HBL563P6W

HBL563C6W

HBL563B6W

BB60N

BB601W
BB602W

IN560EFS*

IN560EMS

100

2P3W

125

HBL3100R4W

HBL3100P4W

HBL3100C4W

HBL3100B4W

BB100N

BB1001W
BB1002W

IN3100AF

IN3100AM

2P3W

250

HBL3100R6W

HBL3100P6W

HBL3100C6W

HBL3100B6W

BB100N

BB1001W
BB1002W

IN3100BF

IN3100BM*

2P3W

480

HBL3100R7W

HBL3100P7W

HBL3100C7W

HBL3100B7W

BB100N

BB1001W
BB1002W

IN3100BF

IN3100BM*

3P4W

125/250

HBL4100R12W

HBL4100P12W

HBL4100C12W

HBL4100B7W

BB100N

BB1001W
BB1002W

IN4100CF*

IN4100CM

3P4W

3Phase250

HBL4100R9W

HBL4100P9W

HBL4100C9W

HBL4100B9W

BB100N

BB1001W
BB1002W

IN4100DF

IN4100DM

3P4W

3Phase480

HBL4100R7W

HBL4100P7W

HBL4100C7W

HBL4100B7W

BB100N

BB1001W
BB1002W

IN4100DF

IN4100DM

3P4W

3Phase600

HBL4100R5W

HBL4100P5W

HBL4100C5W

HBL4100B5W

BB100N

BB1001W
BB1002W

IN4100DF

IN4100DM

4P5W

3PhaseY120/208

HBL5100R9W

HBL5100P9W

HBL5100C9W

HBL5100B9W

BB100N

BB1001W
BB1002W

IN5100EF

IN5100EM

4P5W

3PhaseY277/480

HBL5100R7W

HBL5100P7W

HBL5100C7W

HBL5100B7W

BB100N

BB1001W
BB1002W

IN5100EF

IN5100EM

4P5W

3PhaseY347/600

HBL5100R5W

HBL5100P5W

HBL5100C5W

HBL5100B5W

BB100N

BB1001W
BB1002W

IN5100EF

IN5100EM

125

2P3W

220-240

HBL2125R6W

HBL3125P6W

HBL3125C6W

HBL3125B6W

BB100N

BB1001W
BB1002W

IN3100BFS*

IN3100BMS

3P4W

380-415

HBL4125R6W

HBL4125P6W

HBL4125C6W

HBL4125B6W

BB100N

BB1001W
BB1002W

IN4100FDS*

IN4100DMS*

4P5W

380V 50Hz
440V 60Hz

HBL5125R6W

HBL5125P6W

HBL5125C6W

HBL5125B6W

BB100N

BB1001W
BB1002W

IN5100EFS

IN5100EMS
No products have been assigned to this category.

Back