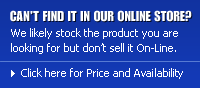 Meters, Testers & Tools
Our West Coast facilities are stocking distributors for Fluke, Simpson and Amprobe meter. If one of our facilities does not have your item on the shelf, we will be happy to place a factory order and have your items in a few days. We have held electrical contracts to furnish U.S. and foreign shipping lines with electrical equipment for the last 20 years. This history has made us experts in sourcing your product and furnishing it in a timely manner.


Please call our inside sales staff at our toll free number for immediate assistance.



   Founded in 1893, AEMC® is an industry leader in current measurement probes, power quality analyzers, ground resistance testers (including the new revolutionary tower testing system) and insulation resistance testers. Our full product line also includes clamp-on meters, transformer ratiometers, power quality meters, harmonic power meters, data loggers, lightmeters, oscilloscopes, cable testers and numerous other electrical test instruments.
Accessories
Cable Testers
Calibration Instruments
Clamp on Meters
Current Probes
Data Loggers
DC Power Supply / Generators
Digital Multimeters
Electrical Test Tools
Environmental Testers
Ground Resistance Testers
Leakage Current Meters
Megohmmeters
Micro-ohmmeters
Oscilloscopes
Power Meters & Loggers

Since 1948 Fluke has been making test tools that you can stake your reputation on. Fluke equipment is now sold and served in more than 80 countries worldwide.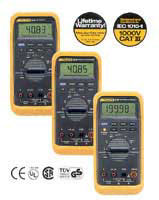 Digital multimeters
Bench / portable multimeter
Power meters
Scope meters
Clamp meters
Fiber optic test equipment
Documenting process calibrators
Telecom / LAN cabling
Digital thermometers
Instrument calibrators
Oscilloscopes
Timer / counters
Signal sources
RCL meters
Power supplies
Bench meters

Gossen Metrawatt is a worldwide leader in measurement and test technology. Products are manufactured in Germany with the strictest attention to detail. Gossen Metrawatt products, systems solutions and services are conceptualized and developed for the following fields.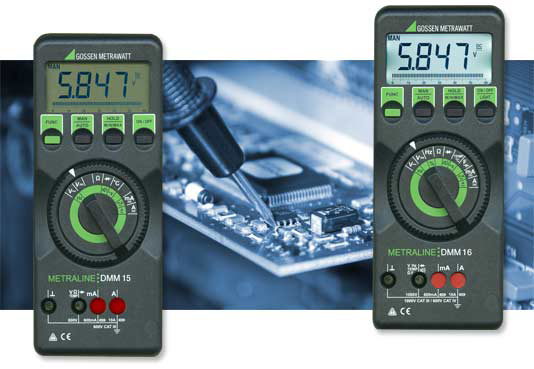 Electrical measurement and test technology
Energy management
Measurement transducers
Control technology
Recording technology
Gossen Metrawatt offers everything from a single source – cutting edge products, consulting, project engineering training and service.

Simpson Electric enjoys a worldwide reputation as a leading manufacturer, offering the industries broadest line of analog and digital panel meters and test instruments for electrical, electronic and environmental testing and measurement applications. Most Simpson test instruments are made here in the U.S.A. with American labor, American parts and American raw material.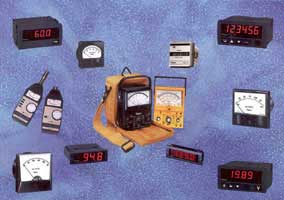 Hand held multimeters
Portable / benchtop multimeters
Hand held special function meters
Clamp on testers
Insulation testers
Temperature testers
Digital panel instruments / meters
Analog panel instruments / meters
Analog controllers
Special test equipment
Frequency counter


Amprobe is the industry leader in handheld electrical metering devices. It has manufactured the product of choice for electrical, HVAC, construction and maintenance markers for many years. And continues its aggressive research and development programs. Amprobe is pursuing software smart products and solutions oriented products at its reorganized Lynbrook facility.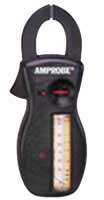 Clamp-ons

Rotary scale
Digital AC
Digital AC/DC
Flat scale
Junior clamp-ons

Voltage testers
Clamp-on accessories
Digital multimeters
Industrial analog VOM's
Thermometers / hygrometers
Thermometers
Earth tester
Power factor meter
Digital tachometers
Megohmeters
Ultrasonic leak detector
Power / harmonic analyzers
Advanced tracers
Current tracers
Breaker tracer
Kilowatt / hour meters
Time of use recorder
Strip chart recorders
Motor protectors
Pyramid
Remcon
No products have been assigned to this category.

Back