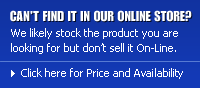 TECO / Westinghouse Information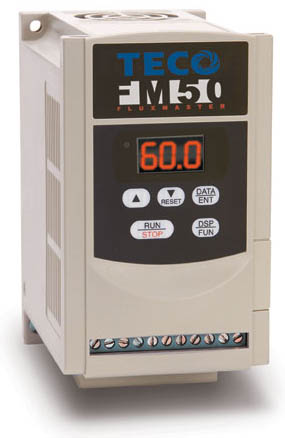 Adjustable Speed Drive
1/4HP - 3HP
FM50 Features
Micro AC Inverter
Low Cost
Space Saving Design
NEMA 4 Option for Harsh Environments
UL/cUL/CE Approved
The FM50 AC drive is now available in a NEMA 4X enclosure.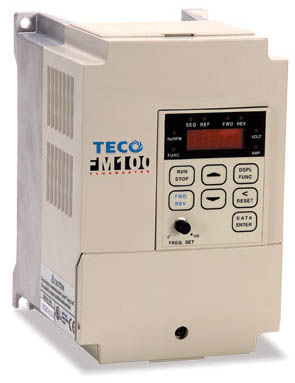 Adjustable Speed Drive
1/2HP - 30HP
FM100 Features
Compact 1/2 to 30 HP AC Inverter
Low Cost
Keypad Mounted Potentiometer
Maximum Output Frequency Up To 400 Hz.
UL/cUL/CE Approved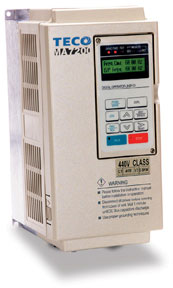 Sensorless Vector AC Inverter
MA7200 Features
English LCD Display /Copy Unit
Modbus Communication (Built-in)
Profibus Communication (Optional)
PG Feedback (Built-in)
PID Function
Simple PLC Function
Timer Function
Energy Savings Function
NEW! The performance and features of the MA7200 are now available in a compact NEMA 4/12 enclosure.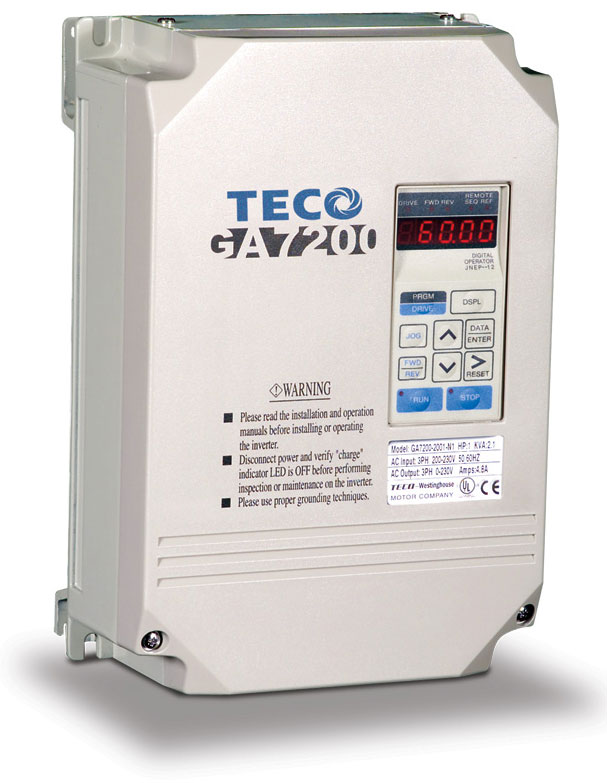 General Purpose AC Inverter
GA7200 Features
General Purpose AC Inverter
Low Cost V/Hz Design
Proven Reliability
UL/cUL/CE Approved
460V Series 50HP - 450HP
The GA7200 AC drive line has been expanded through 450HP constant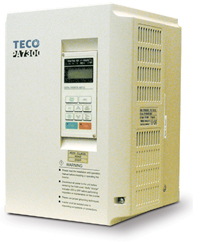 Fan & Pump AC Inverter
PA7300 Features
Designed for Variable Torque Applications
PID & Auto Energy Saving Functions
PID Sleep Mode Function
2 Line English Language LCD Keypad / Copy Unit
Communication Options
380V to 460V Ratings from 5HP - 500HP
208V to 230V Ratings from 5HP - 125HP
UL and CE Approved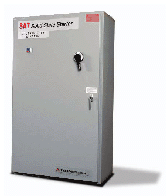 SA7 Features
Advanced Solid-State Reduced
Voltage Motor Starter
Torque Ramp for Linear
Acceleration
Simple Setup for the Majority
of Applications
Enhanced Setup for the More
Demanding Applications
Forward / Reverse Jogging
Complete Monitoring Package Eliminates Need for Add On Devices
Extensive Protection Features
for Motor and Starter
Rugged Compact Design
Dynamic Motor Mapping Fine
Tunes Every Start
Serial Communications
Available From 7.5 HP to
1000 HP (460V)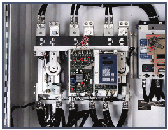 SA7 Options
NEMA 1, 12, 4, 4X and 3R Enclosures
Disconnecting Means
Shunt Trip
Input Fusing
Dual Motor Starting
Reversing Contactors
Pushbuttons
Switches
Lights
Full Horsepower Bypass
In-Line Contactor
Space Heater
Oversized CPT
Relay Logic Configurations
Oversized Enclosures and Much More …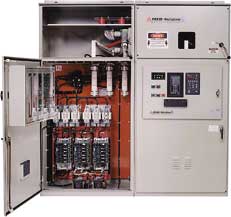 Medium Voltage Soft Starter 150HP - 20,000HP



Today's global economy is in many ways driven by the AC Induction Motor. Industrial facilities worldwide depend on these motors to drive the machinery that enhances their efficiency and increases their production output.
However, many industrial operations unknowingly subject their machinery to severe stress during motor start-up. When motor operation is activated, high inrush currents flow into the motor's windings, producing very high levels of torque. This torque at the motor's shaft can result in a substantial shock to the driven equipment. The result may be belts slipping or breaking, couplings disengaging, and gears or other components failing completely.
Therefore, it is often a cost-effective decision to protect your machinery investment with a TEAMmaster™ medium voltage soft starter. Available only from TECO-Westinghouse Motor Company, the TEAMmaster™ protects your machinery by controlling motor torque. The TEAMmaster™ also reduces current demand and creates a more stable line voltage, which benefits facilities that have weak electrical systems.


TEAMmaster™ medium voltage soft starters provide several advantages including:


Protection of machinery from failure and excessive maintenance caused by mechanical shock during starting or stopping. The TEAMmaster™ provides smooth, stepless acceleration and controlled deceleration.
Control of the current ramp during start-up. The TEAMmaster™ protects electrical systems from disruptive voltage drops and power outages caused by motor locked rotor inrush current.
Complete line monitoring, motor control and protection. These functions protect mission-critical motors from failure or unscheduled outages caused by machine or electrical system faults.
Programming capabilities. The TEAMmaster™ includes control and power electronics, as well as bypass and isolation contactors that reduce maintenance and operating costs.
A UL listing and a CSA approval
No products have been assigned to this category.

Back