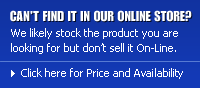 GE Contactor Information

Beck Electric Supply has been a GE stocking distributor for 30 years. We are confident that GE's attention to detail, product development, superior service levels and quality distribution network is second to none.

We have a wide range of GE Contactors in stock and ready to ship.
Please call our expert sales staff for your Molded Case breaker, Contactor / Starter and Motor Control needs. If we don't have it on the shelf we will be happy to place a factory order and have your GE product in a few days.
IEC Devices C-2000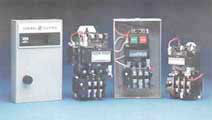 3-Pole contactors
4-Pole contactors
Assembled starters
C-2000 mini contactors
Manual motor controllers
Lighting Contactors

Electrically held 20A, 30-300A forms
Mechanically held 20A, 30-300A forms
RC switches
Automatic transfer panels
Nema Rated Contactors

Magnetic contactors (CR305, CR385)
Definite Purpose Controls

Compact designs 20-40A, one and two pole contactor forms
Compact designs 20-40A, one and two pole contactor forms
Standard 25-40A, two-, three-, and four pole contactor forms
Standard 50-150A, two and three pole contactor forms
No products have been assigned to this category.

Back